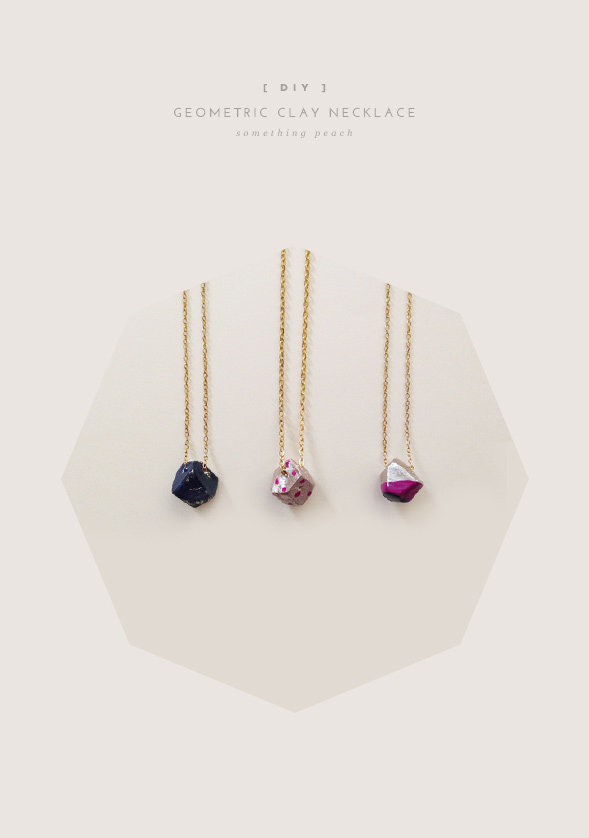 I have been obsessed with geometric shapes thesedays, so I decided to do another geometric DIY. Don't spend a lot of money to buy a clay necklace as you can make your own that costs a bunch less!
I was supposed to get oven bake clay but accidentally got air dry clay. I think bake clay is a bit softer and has smooth finish, also takes only 30 min for hardening, comes in different colours. Air dry clay did a good job for this DIY though, so the decision is yours:)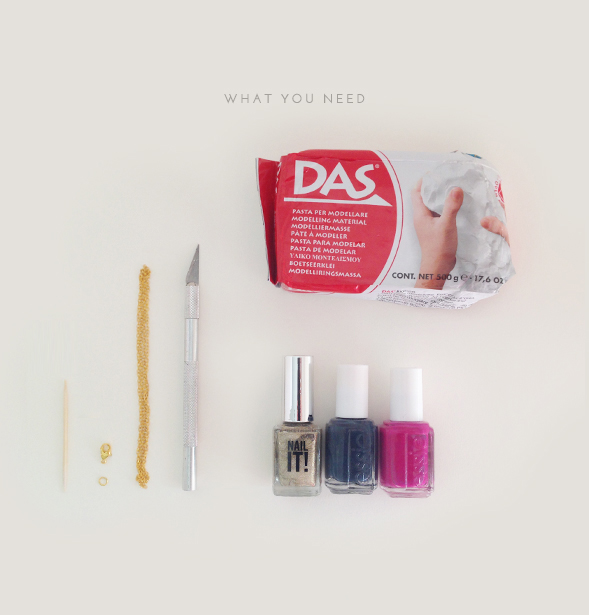 What you need
– Air dry clay (I'm using Das air dry clay) or bake clay
– Craft knife
– Nail polish
– Chains, jump rings, clasps
– Toothpick
How to make it
1. Knead the clay until it's soft.
2. Roll the clay into small balls.
3. Cut the edges of the balls until you get the shapes you like.
4. Gently push the toothpick through the middle of the clay. Make sure you make a hole big enough for your chain to easily pass through.
5. Let the clay dry 24 hours.
6. Paint the clay with the nail polish. Try experimenting with different colour combinations and shapes.
7. Once the paint has dried, string them onto the necklace.
8. Enjoy!