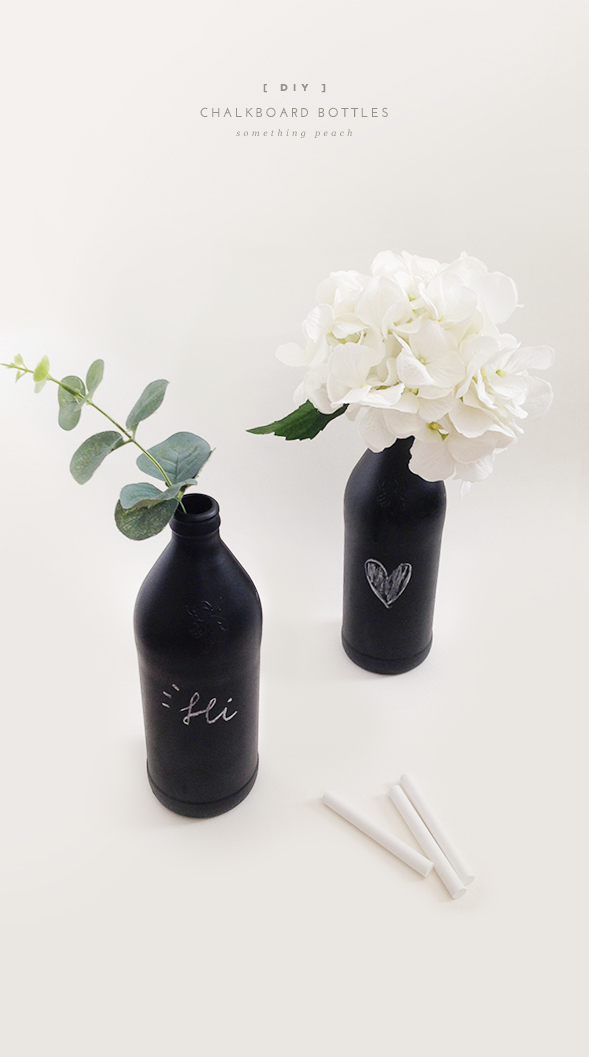 I'm very excited to post this lovely project I've been wanting to do for some time. I saw a few DIY chalkboard projects using chalkboard paint, and I thought I wouldn't be bothered with purchasing paint & brush then painting the object. Although I love painting, however when it comes to DIY; I want things to be done easily with as minimal effort as possible. So I did some research…then BOOM! I introduce to you the wonderful chalkboard spray paint, you will be surprised as to how easy something can be turned into a chalkboard.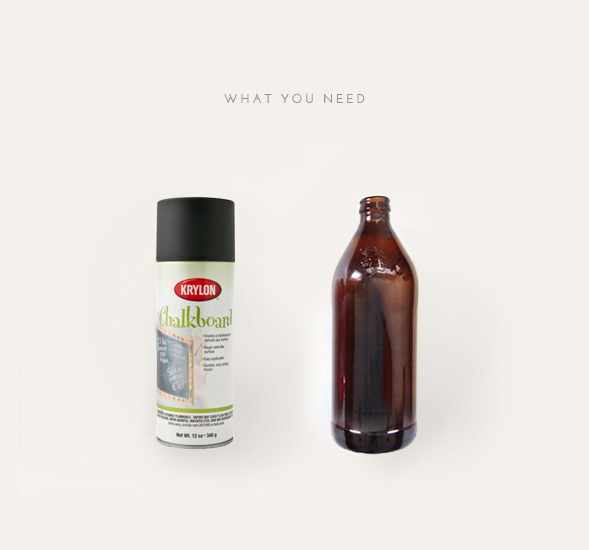 What  you need
– Chalkboard spray paint – Empty bottles / I used Little Creatures' Pale ale bottles (Labels removed) – Chalk
How to make it
1. Remove the labels from the bottle. There are so many different ways to remove labels and if you have your preference, by all means go with it. My favourite way to remove the labels is to soak the bottle in the warm water for 5-10 min and rub the label off with a coarse side of a sponge. Once the bottle is completely dry, the fun begins!
2. Spray the bottle. Follow the instructions on the back of the spray. The paint was very opaque and dried quite fast, therefore only 2 coats were required.
3. Let it dry for 24 hours
4. Play with chalk!
5. Enjoy!