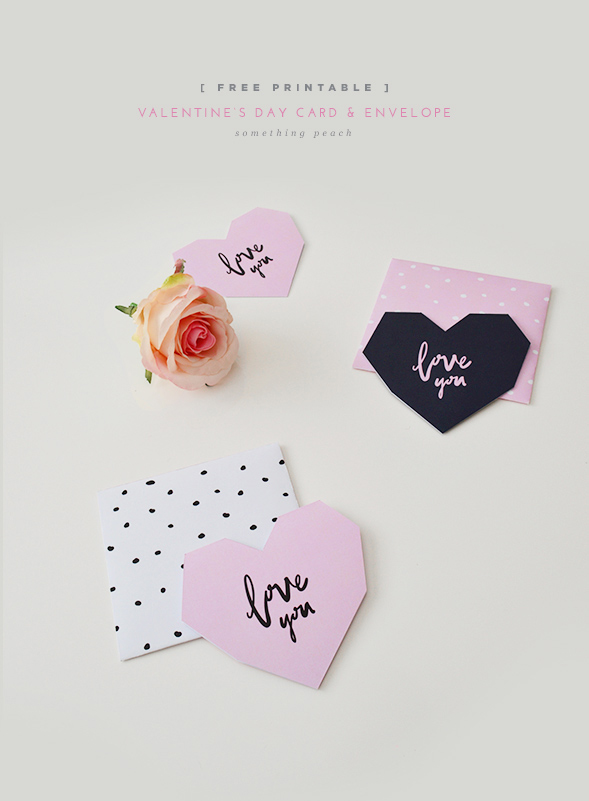 I can't believe that it's already February, time has gone too fast! I'm pretty sure you've had a busy month as well, catching up with friends after a long holiday, while getting back to work and so on.
Today, I'm sharing a free printable Valentine's Day card and envelope template. It took some time to get the lettering part right but it was worth the hard work. I made this with love as I will use it for my Valentine, hope you enjoy!
What you need
– A4 paper (+200gsm is recommended)
– Cutting mat
– Ruler
– Craft knife
– Glue stick
How to make it
1. Download template (pdf)
2. Print the template
3. Cut
4. Fold and glue
5. Enjoy!
p.s. Some comments disappeared overnight, I tried to retrieve them but had no luck!:( I'm so sorry if you commented, I will make sure that doesn't happen in the future.