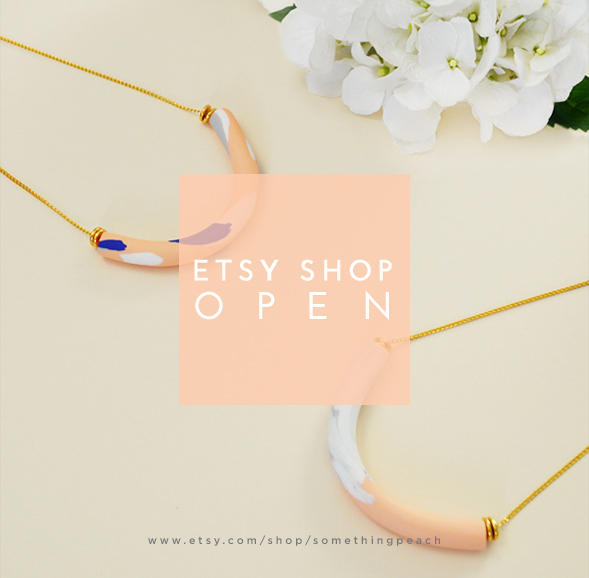 Finally it's open! Click here to see the shop.
I'm selling handmade polymer clay necklaces and watercolour Giclée art prints as promoted on my instagram, please follow me for updates.
Handmade polymer clay necklaces
I wanted to create something elegant and modern, something that I would personally wear with pride. The style of these pieces are minimalistic, shapes that stand out, finished with a touch of gold for that classic feel and most of all, they can be worn for all occasions.
Giclée art prints
Giclee is the world's best technique for reproducing original works of art, producing a higher resolution than lithography and a wider colour range than a screen print. I'm very pleased with the final prints and how close they are to the original artworks.
Please email me at hello@somethingpeach.com if you have any questions or enquiries.