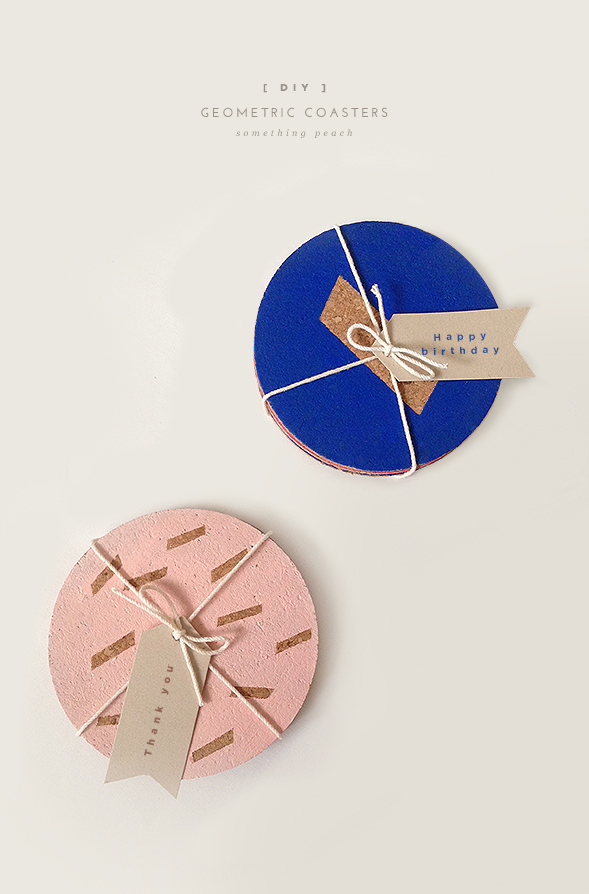 I attempted to make coiled coasters using paper the other day and failed miserably! (See the image below) I loved the colour combination and the amazing shapes created…BUT they are only half size of normal coasters and took me good 3 hours to make them. I just couldn't continue this tedious journey knowing that no one would want to try making them.
So I decided to go with a lot easier option: Buying coasters and painting them! It takes less than 20 minutes to make them, very fun and easy process. These coasters are great for parties and make the perfect gift too! 🙂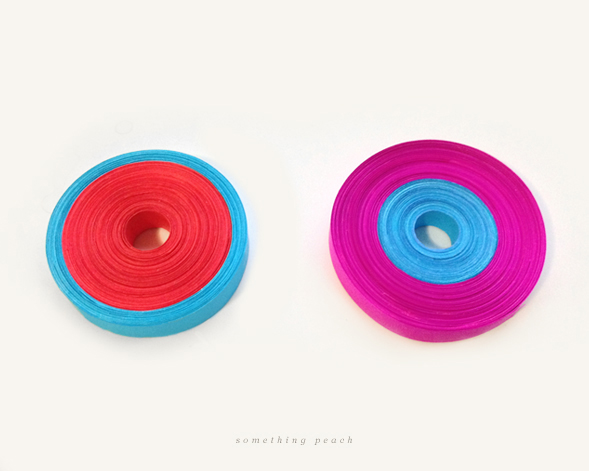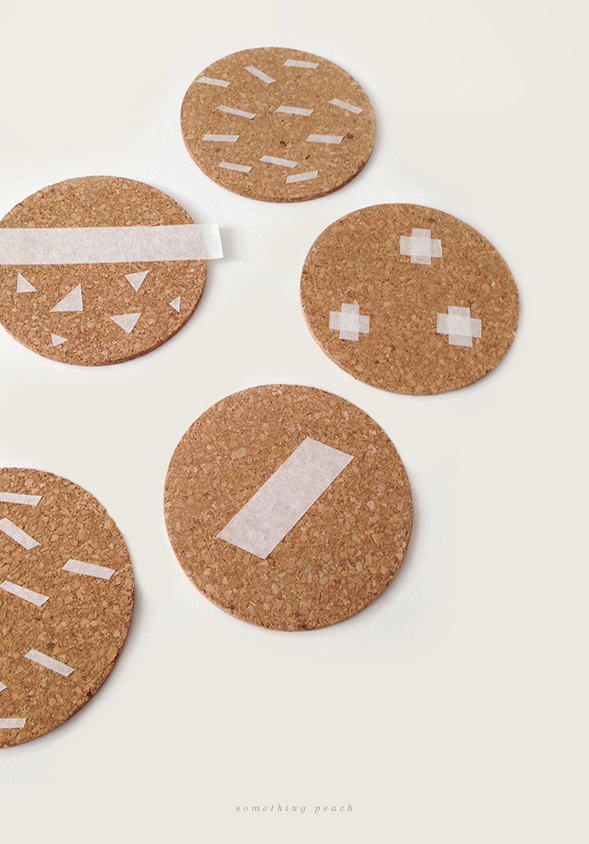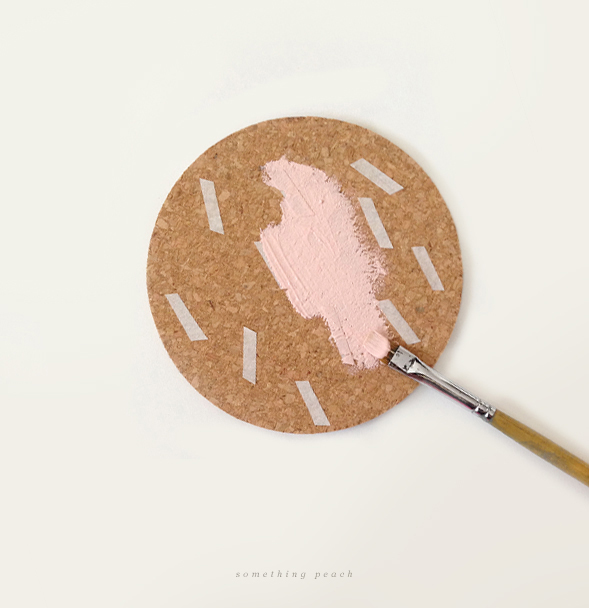 What you need
– Cork coasters (I got 6 of them for $2.50 at a local two dollar shop)
– Masking tape
– Scissors
– Acrylic paint
– Paint brush
How to make it
1. Create patterns with masking tape.
2. Using a brush, apply a thin layer of acrylic paint. Make sure it's evenly coated and add a few more layers if needed.
3. Let it dry
4. Remove the tape
6. Enjoy!